ICT, Business & Computing
Subject Curriculum Model
"I think it's fair to say that personal computers have become the most empowering tool we've ever created. They're tools of communication, they're tools of creativity, and they can be shaped by their user." Bill Gates
Department Overview
ICT underpins today's modern lifestyle. It is essential that all students gain the confidence  and ability that they need in this subject to prepare them for the challenge of a rapidly developing and changing technological world.
We look to develop ICT, Business and Computing students to become successful, independent learners and prepare them for the 21st century.
Our department is staffed by 3 subject specialists with expertise in all of the courses we deliver.
Our curriculum is based on the Computing National Curriculum Requirements at Key Stage 3 and then allows students to specialise in one of more of our option subjects at Key Stages 4 and 5.
We offer a range of academic and vocational courses suitable for students of all abilities.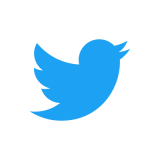 Follow us on Twitter