Mathematics
Subject Curriculum Model

Mathematics equips students with uniquely powerful ways to describe, analyse and
change the world. It can stimulate moments of pleasure and wonder for all students
when they solve a problem for the first time, discover a more elegant solution, or notice
hidden connections.
We believe that all students are mathematically able and work to support our students in
becoming numerically literate learners who are able to think independently in applied
and abstract ways, and can reason, solve problems and assess risks.
 
At Sherburn High School we see mathematical education as a journey.  As such, our
curriculum is designed to build on what students learned at primary school, supporting
the development of their mathematical fluency, the ability to reason logically and to
solve problems in a range of situations.  We encourage students to see mathematics as
an interconnected web of ideas which provides them with a toolkit of approaches to use
when solving problems.

Students are taught in ability groupings, allowing us to tailor their learning to their
current stage of mathematical development.  These class groupings are regularly
reviewed and amended, meaning that students are challenged and supported in a way
that best suits their individual needs.

Additional Support
 
There are various websites that students can use to support their learning in mathematics including:
· www.sumdog.com which is particularly popular amongst our younger students.  This is a games based interface which requires students to complete calculations to play the game.
· www.topmarks.co.uk which supports students in developing their times tables.
· The PiXL Maths App which supports students in preparing for GCSE exams.  Students need to speak to their teacher to get their individual login for this app (which is also available in online form).
We run a number of intervention programmes to support learners who have previously found mathematics difficult.  This includes:
· success@arithmetic programme (designed by Edge Hill University) which allows learners to really understand the structure of number and the methods used for addition, subtraction, multiplication and division
· Maths Buddies where students in years 9 and 10 support students in earlier years to become proficient in the use of times tables.
We also provide enrichment for our abler students, including running the UKMT Maths Challenge at Junior, Intermediate and Senior level, as well as competing in the Senior Maths Challenge.
PiXL Independence
Foundation
 
Maths - GCSE - Unit 1 Foundation - Decimals, estimation, exchange rates and best buys - Student Booklet
Maths - GCSE - Unit 2 Foundation - Powers and roots - Student Booklet
Maths - GCSE - Unit 3 Foundation - Expressions, equations and inequalities - Student Booklet

Higher
 
Maths - GCSE - Unit 1 Higher - Decimals, best buys and bounds - Student Booklet
Maths - GCSE - Unit 2 Higher - Powers and roots - Student Booklet
Maths - GCSE - Unit 3 Higher- Expressions, equations and inequalities - Student Booklet
Contact us
Miss L Beardsworth
Curriculum Leader for Mathematics
laura.beardsworth@shs.starmat.uk
' If people do not believe that mathematics is simple, it is only because they do not realize how complicated life is.' ~John Louis von Neumann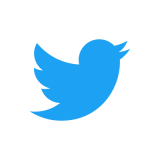 Follow us on Twitter