Music
Subject Curriculum Model

The performing arts curriculum at Sherburn High School allows all students to participatein practical music making and dramatic performance. During students' time participating in lessons they will; perform to a high level, be creative with their ideas and evaluate their work and progress critically. Through this, students will be able to apply their learning in performing arts in order to be creative in all subjects. Focus is given to the development of students' creativity, confidence, problem solving, reflection and leadership skills, all of which help to prepare them fully for life beyond education.
The performing arts department establishes a high level of expectation for all students to raise standards of all students in music and drama education. These high expectations allow students to make the most of their talents and progress at a high rate.
The department comprises of a drama studio and three classrooms, one of which has 15 computers allowing music technology to be accessed in all years. The department also has class sets of African drums and Samba percussion, and digital lighting rigs in performance spaces. Recording and evaluating students work is a huge part of progression at Sherburn; with this in mind the department have two multi track recorders as well as microphones and video cameras. These allow students of all key stages to evaluate their performances critically.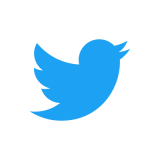 Follow us on Twitter