History
Subject Curriculum Model

What We Aim To Do
The aim of history at Sherburn High School, is to contribute to the Curriculum aims of all
students becoming successful learners, who enjoy their studies, make progress, achieve
and become responsible citizens, and make a positive contribution to society. We aim to
fire students' curiosity and imagination, showing them the dilemmas, choices and beliefs
of people in the past.
An understanding of History at local, national and world level, will also help them
develop their own identities. By engaging with the past, they are better able to ask and
answer questions of the present.
Teaching
We are very lucky within the History Department to have a team of experienced staff,
with Mrs H Oakes and Miss S Slingsby, led by Mr K Shanks. All History lessons will be
taught by one of these teachers.
History lessons are all taught in specialist classrooms, equipped with projectors and, in
some case, interactive whiteboards. A range of learning approaches are used, including
discussion, role play, discussion, as well short and extended written work.
Activities
As well as normal classroom teaching, students have been able to develop and extend
their study of history over the past year, through a range of different activities. For
example, Year 9 students prepared and delivered a series of assemblies to rest of the school on the Holocaust. This was timed to fit in with Holocaust Memorial Day.
In the summer term, a VE Day event was held as a joint venture between the History Department and the Library. Displays, ration type food and invited speakers who shared their experiences of growing up in the war, all contributed to a highly successful and enjoyable day.
Post 16 History went on a study day to York University History PGCE Department, to take part in a series of workshops, designed to improve their skills with regard to Post 16 generally and specifically, History.
In summary, we aim to enthuse our students with the same love of History which we have, regardless of how far they pursue their studies of the subject.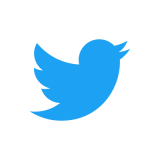 Follow us on Twitter