Geography
Subject Curriculum Model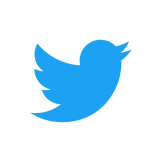 The Geography Department at Sherburn High School work to deepen students' understanding and appreciation of the world around them and the many contemporary challenges such as climate change, urban issues, natural hazards, energy choices and globalisation, that students may face in the future. The Geography curriculum is rigorous and challenging and aims to prepare students to become responsible global citizens beyond Sherburn High School.
The curriculum is designed to develop independent and inquisitive geographers: using maps and mediated images of people and place, enquiry based learning, learning through real life examples, numerical data and graphical modes of communication and experiencing geographic information systems that underpin our lives. From starting in Year 7, students will begin a journey which covers a wide range of human, physical and environmental aspects of the subject. Content, concepts and skills taught, aim to instil a love and deep understanding of the subject to ultimately prepare them for success at GCSE and A Level Geography. Those students who do not choose to study Geography at GCSE will be equipped with knowledge and skills which enable them to succeed in the wider world through the rigorous and challenging Key Stage 3 curriculum.
Teaching
At Sherburn High School, Geography is taught by an enthusiastic team of four specialist teachers. There are detailed learning journeys in place across all key stages which have been recently updated to reflect the diverse and ever changing world in which we live. The value of learning outside the classroom cannot be underestimated. Fieldwork is an essential part of Geography curriculum at Sherburn High School. The department runs a variety of fieldtrips in order to inspire young geographers and give them first hand experience of the complex themes that have been studied within the classroom. Students have opportunities to study both their local environment and to spend time visiting contrasting localities.
​
Key Stage 3 Geography Homework
​Homework will be set once every two to three weeks. Tasks will include consolidation of learning, stretch and challenge work, research and preparation for upcoming learning.
​
Key Stage 4 Geography Homework
​Homework will be set once every fortnight. For students in Year 11 this will almost always be personalised exam practice. For students in Years 9 and 10 this will combine exam practice, consolidation of learning, stretch and challenge work, research and preparation for upcoming learning.
​
Key Stage 5 Geography Homework
​Homework will be set every lesson and will take approximately the same amount of time as the lesson. This will entail further reading, research, lesson preparation, exam practice and assessed extended writing. Some tasks will be set to consolidate and extend on classroom learning.
​
Assessments
​At Key Stage 3, assessments will take place every half term. Tasks will be based around previous learning, encourage synopticity and will build in planning and research time beforehand. At Key Stage 4, mini mock exams will be used before every whole school tracking point and will assess students across all topics covered up to that point. This approach is to encourage students to regularly review prior learning through spaced practice which is highly recommended through educational and academic research released in recent years.