Creative Technology
Subject Curriculum Model
Design Technology - Years 7 - 11
Food Preparation Nutrition - Years 7 - 11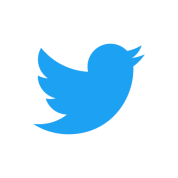 Design and technology prepares students to participate in today's and tomorrow's rapidly
changing technological world. Through design and technology, all students can become
critical and informed users of products, and become designers and innovators.
Design and technology is about students becoming self-motivated , creative , problem
solversand allows them to work as both individual and as members of a team.

Students will look for needs, wants and opportunities and respond to them by
developing arange of design ideas and by making and evaluating products and systems.

The department endeavours to maintain the overall school aim of creating a purposeful
working atmosphere and developing good quality relationships between students and
staff. At Sherburn we aim to establish high levels of expectations and raise achievements
to the highest standards possible by enabling all students to make the most of their
abilities.

Mrs L Jamieson
Curriculum Leader of Design Technology
Celebration of Creativity
Every year at Sherburn High, we celebrate our students outstanding creativity.
We often witness an outstanding turn out of students, families and staff at the
Celebration of Creativity event.

Students from Textiles, Product Design, Food Technology, Art and Photography display their inspirational and excellent work in an exhibition. Judges for the evening often comment on the exceptionally high calibre of work produced by our students, making it extremely difficult for them to decide which student's work was worthy of their prizes.

This is a wonderful event, joining together as a community to celebrate all the hard work our students have produced and they are deservedly proud of their finished products and coursework folders.
'Creativity is contagious, pass it on' – Albert Einstein