Creative Arts
Subject Curriculum Model
Art - Photography - Years 9 - 13
​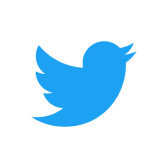 Follow us on Twitter
 
The Creative Arts Department consists of Art Craft and Design, Photography and Textiles. It is a vibrant hub within the school community with many students opting for creative subjects at GCSE and A-Level at Post 16. We offer a broad curriculum exploring many different media, materials, processes and techniques. This is all underpinned with developing and understanding of the work of other artists both traditional and contemporary. We pride ourselves on an engaging curriculum that considers the changing world that our young people are facing. We strive to enable them to develop an understanding of visual literacy and to be able to express their thoughts and opinions confidently.
Enrichment

We really value learning beyond the classroom and have lots of enrichment opportunities for our students to support their studies. We run visits to Yorkshire Sculpture Park, Bradford Media Museum, Salts Mill, The Clothes Show, Liverpool galleries, Crosby Beach, Whitby, York Gallery and Leeds City Gallery. We also invite artists, designers and photographers in to inspire our students.
We work frequently with the local library with creative projects and exhibiting work for the community to view. The GCSE Art students have created work in response to a live brief from Lotherton Hall designing a range of visual material promoting the Bird Garden. Students studying A-Level Photography have the opportunity to exhibit work at Boston Spa Art and Craft Festival annually. We have strong links with local colleges and regularly visit to learn about darkroom photography.
Lunch times

At lunch times, all students are welcome to work on their artwork with their teacher if they are available. KS4 students can often be found extending their coursework studies. KS3 students can work in room 2 on their sketchbooks or on independent projects. The Post 16 Creative Arts students have their own studio to work independently on their studies. The Craft Crew is a Textiles and Craft Club that runs once a week with a mixture of students from all years. This enterprising group make and sew products to sell to raise funds for new resources to challenge their abilities and learn new skills.
Celebrating Success

We have very talented students so we like to take many opportunities to celebrate their success. We have an annual Celebration of Creativity evening which showcases all Creative Arts and Design Technology KS4 and KS5 student's exam work. This is a spectacular event when parents and prospective students can view the quality of work produced. External judges from industry and education are invited to come and share their views on the work. Work from all key stages is shared and celebrated regularly on Twitter @SherburnHighArt; we receive lots of positive feedback from the creative community and this is shared with our students.
Stretch and Challenge

We have embedded Challenge into our curriculum and we hope that by encouraging our students to develop a broad view of the Creative Arts and an independent approach to learning, they will always strive to achieve to the best of their ability. We challenge perceptions through questioning, we include challenge in our Success Criterions and we ensure that our students understand our high expectations.
Creativity and the Future

The UK's creative industries are now worth a record £84.1 billion to the UK economy, according to new figures released in 2016 by the Department for Culture, Media and Sport. This growth is up 8.9 per cent from 2013 - almost double the pace of the UK economy as a whole. Employers, colleges and universities state that 'Creativity' is a key feature that they look for when interviewing young people. This is not just practical skills but a way of thinking, questioning and problem solving; studying a creative subject at school helps students learn these valuable skills.
Employment Opportunities

Photographer, Film and Media, Web design, Graphic Design, Packaging Designer, Games Designer, Animator, Model Maker, Illustrator, Advertising, Creative Marketing, Fine Artist, Sculptor, Architect, Interior Architect, Interior Designer, Fashion Designer, Surface Pattern, Textiles Designer, Garden Designer, Exhibition Design, Vehicle Design, Theatre and Set Design, Costume Design, Make-up artist, Special Effects Artist, Art Teacher, Art Therapist, Visual Merchandising.